So here's what's been happening in the KOH world recently
Welded in a new passenger side tray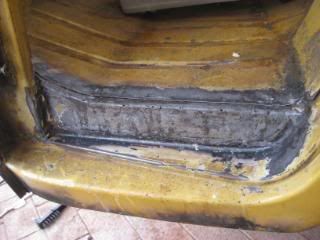 I'm not sure anymore what this bit is – front pillar I think where door attaches.
We decided to take the pop top off. We need a new canvas, the pop top itself needs some fixing up and a nice new coat of paint will have it looking like new.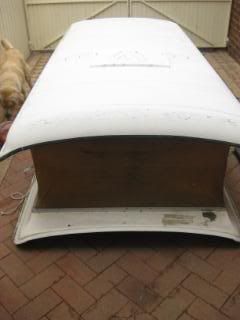 So Megan and I got stuck in. The screws were all rusted tight. We made sure we took lots of photos of the inside to show us how to re-attach the canvas!
---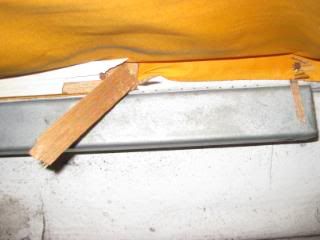 Even Custard came to help!
The canvas is just one big piece with one seam down the back. Surely it can't be that hard to sew one up? Fitting it back in properly will be the problem methinks.
So the pop top came off but what did we find lurking underneath it in the roofline????
More holes! More welding!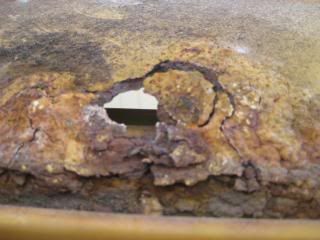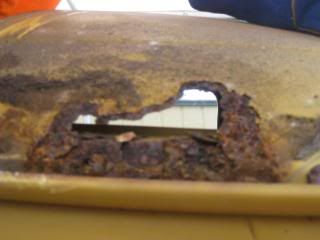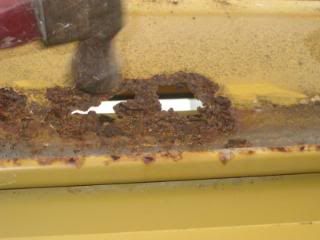 So Nathan and Ian cut out all the rust and welded in some new panels. We figured it didn't have to be a A1 job since it would all be hidden under the pop top and the roof lining inside.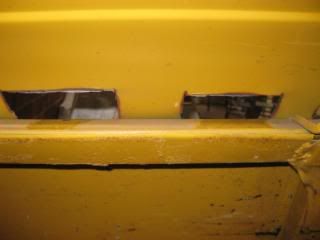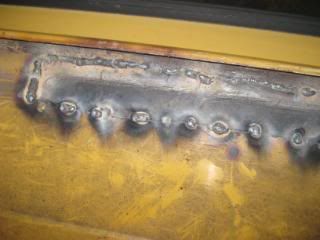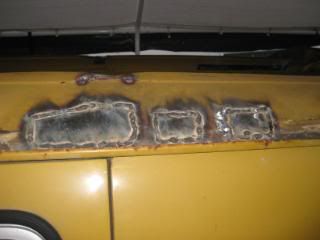 ---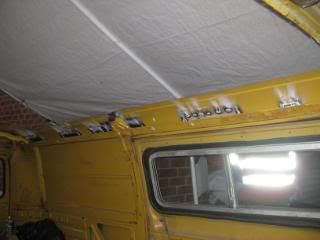 Over the weekend, we got stuck back into the front. Sanded off all the little bubbles of rust and dabbed on the rust kill.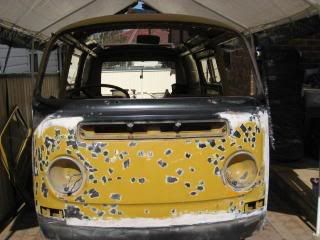 First layer of bog . . .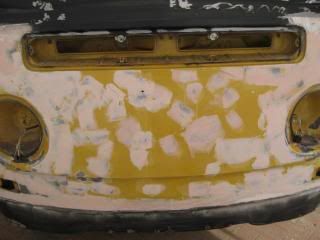 This is the end result after Verity's attemps – might let Ian be the chief bogger!!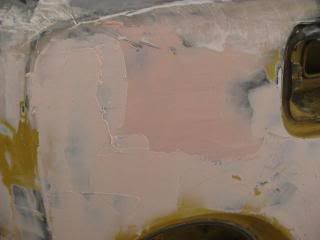 Megan's attempt at the back left hand corner wasn't much better and Ian has told all of us, whoever does the bogging, does the sanding. Good luck Megan!
This was the end result after a very long Sunday. Put some grey undercoat on to stop bits rusting again and looking forward to the next layer of bog . . . 
We also decided to take the windows out to see if there were any nasty surprises under the seals.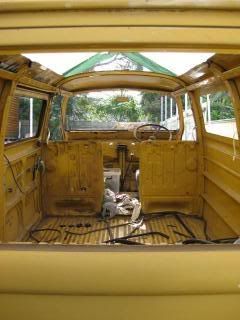 We only found this little bit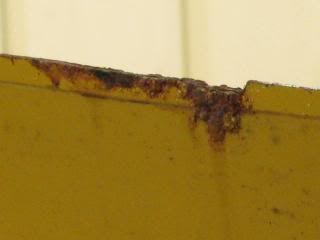 So the pop top is now on the verandah for some TLC.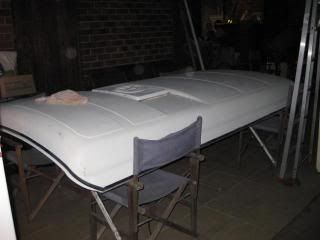 Any helpful hints on how to fill in holes in the fibreglass, fix up the crazy cracking and generally refurb an old pop top would be very much appreciated.
Plans for this week are to vacuum the inside, scrub all the dirt off with sugar soap and elbow grease and finish the front panel. Think we might be spending some money at Roy's on some new bits and pieces too.
There are twelve weeks to our launch at the Newcastle / Lake Macquarie Relay For Life. Nothing like a tight deadline that has to be fufilled in front of a 1,000 strong crowd to get you motivated.