13th September 2008
Verity and I had a very busy day selling cakes for school (local elections) and then taking all the kids off to a birthday party. It was a very tiring and strenuous day as you can imagine.
While we were off doing all that, our lovely husbands had another grueling but very productive day of KOH resto.
So here we go….
The day started out with the removal of the bull bar and then the bumper bar. We were unsure as to what we were going to find … or not. Turns out the "or not" bit was a tad hopeful.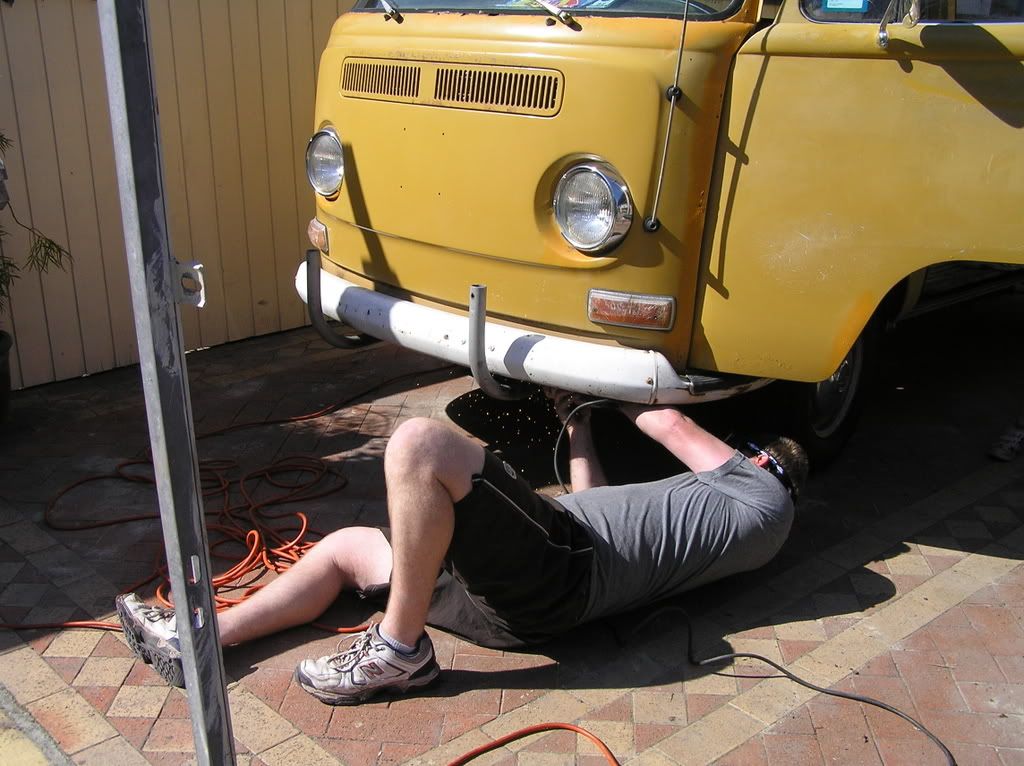 As we thought there was a huge amount of rust under the bumper with most of the lower front apron gone. Also lots of rough looking bog work happening.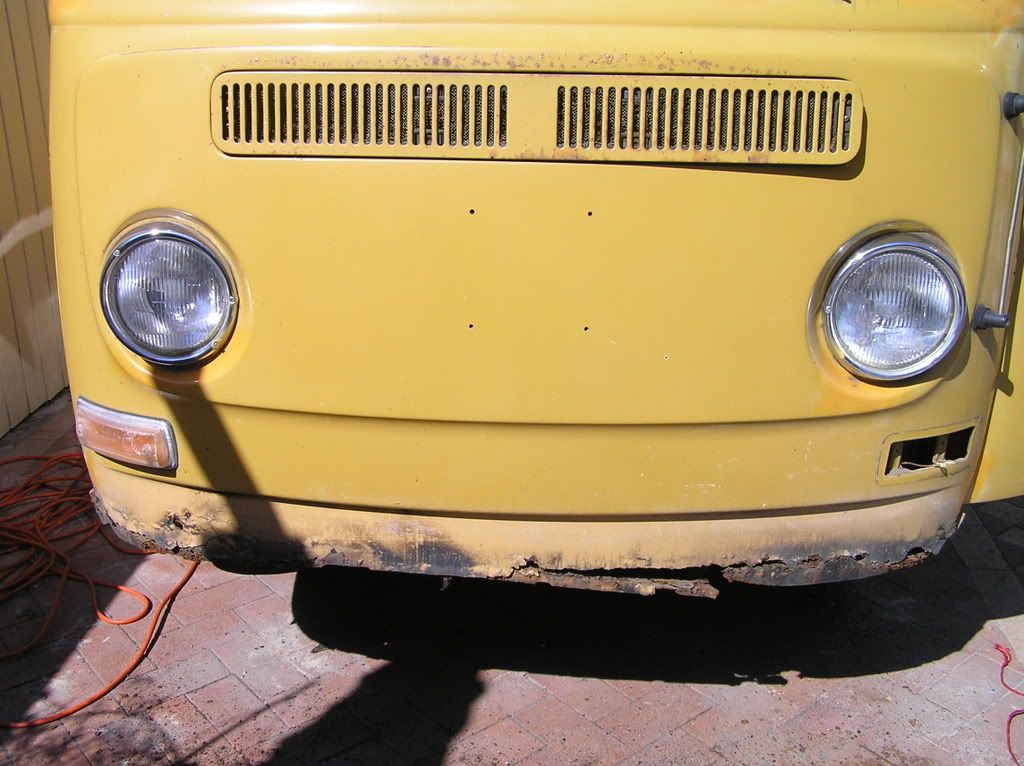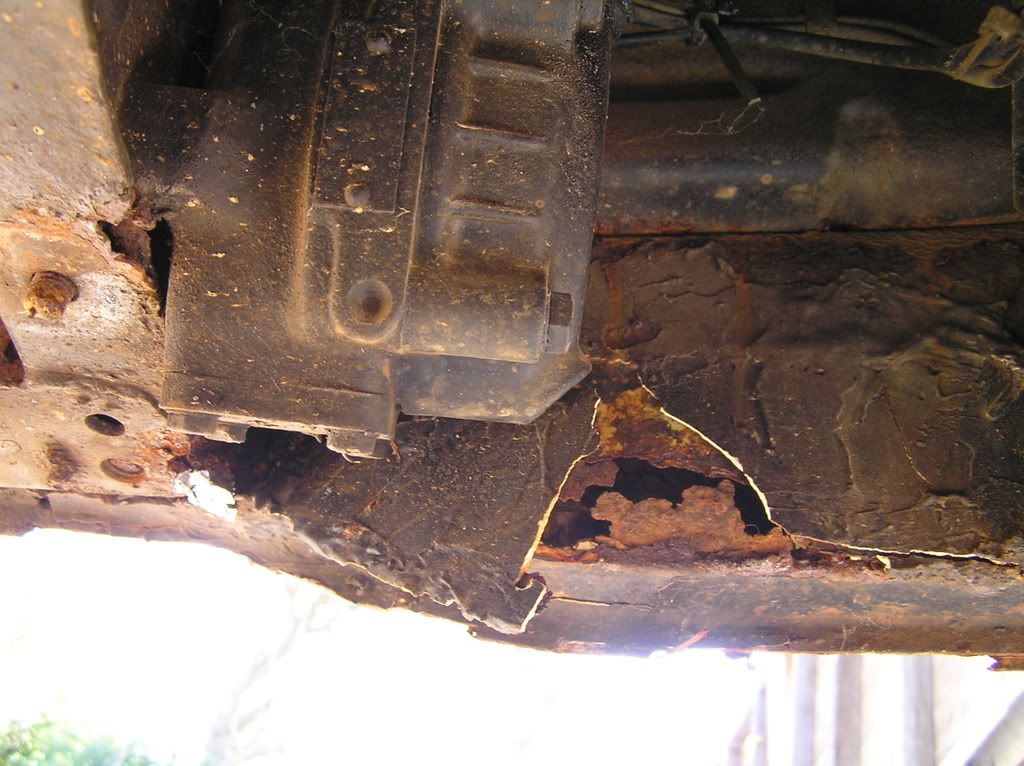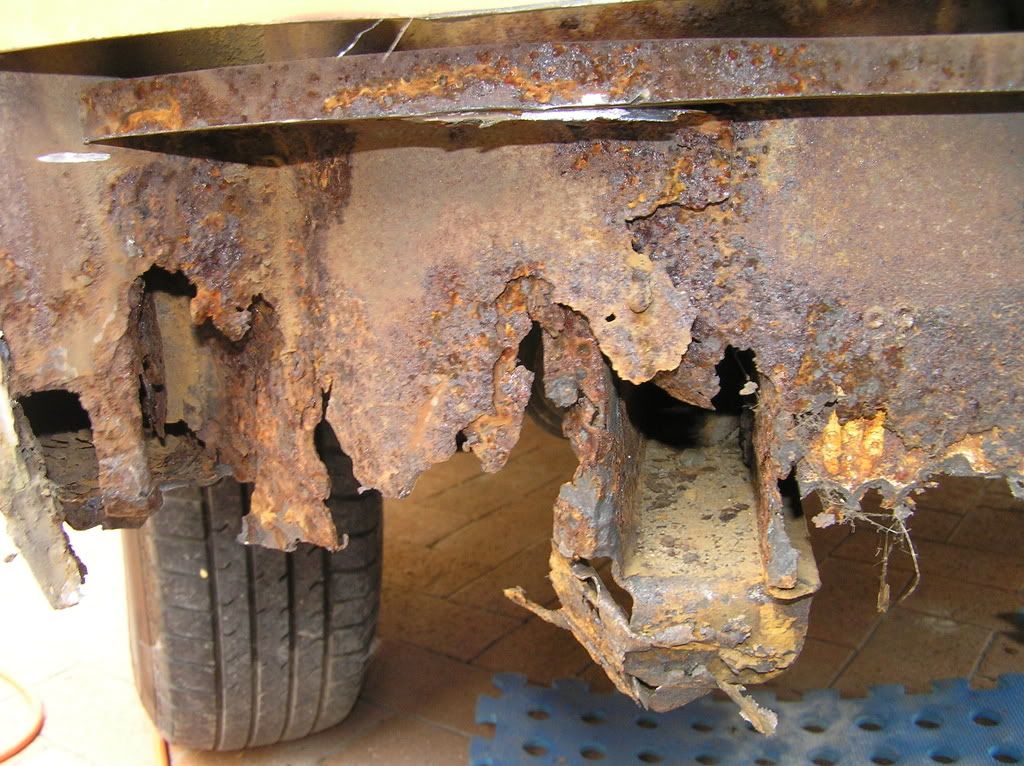 Then out came the windscreen. We knew that we'd find some rust but found a little more than expected.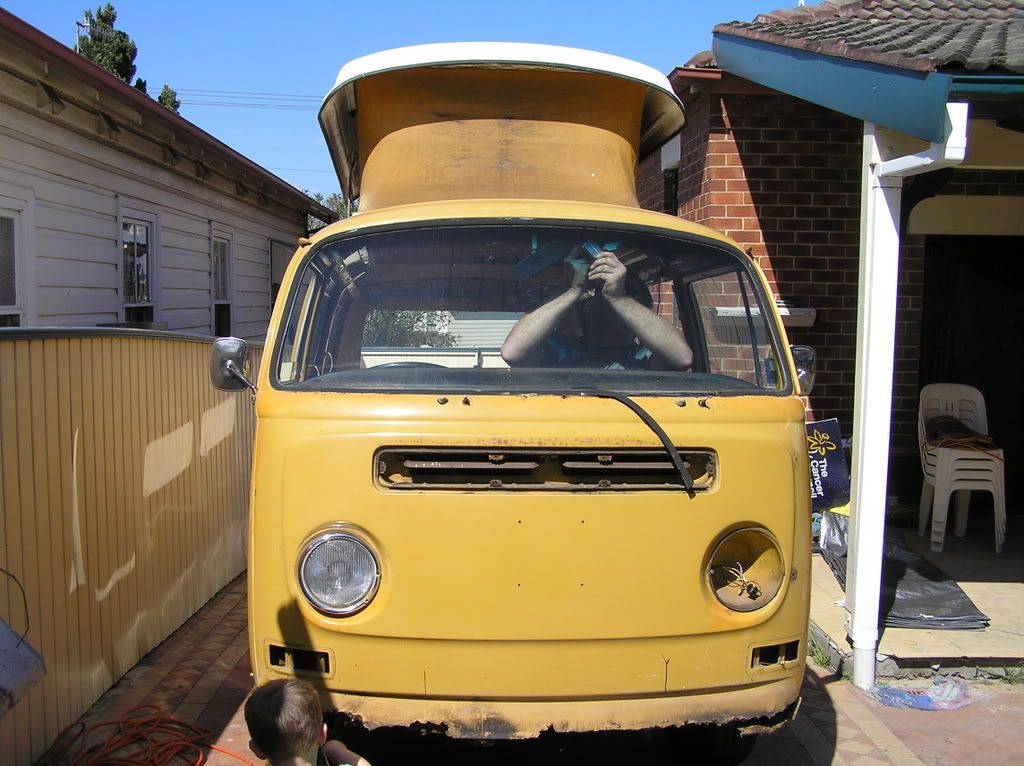 >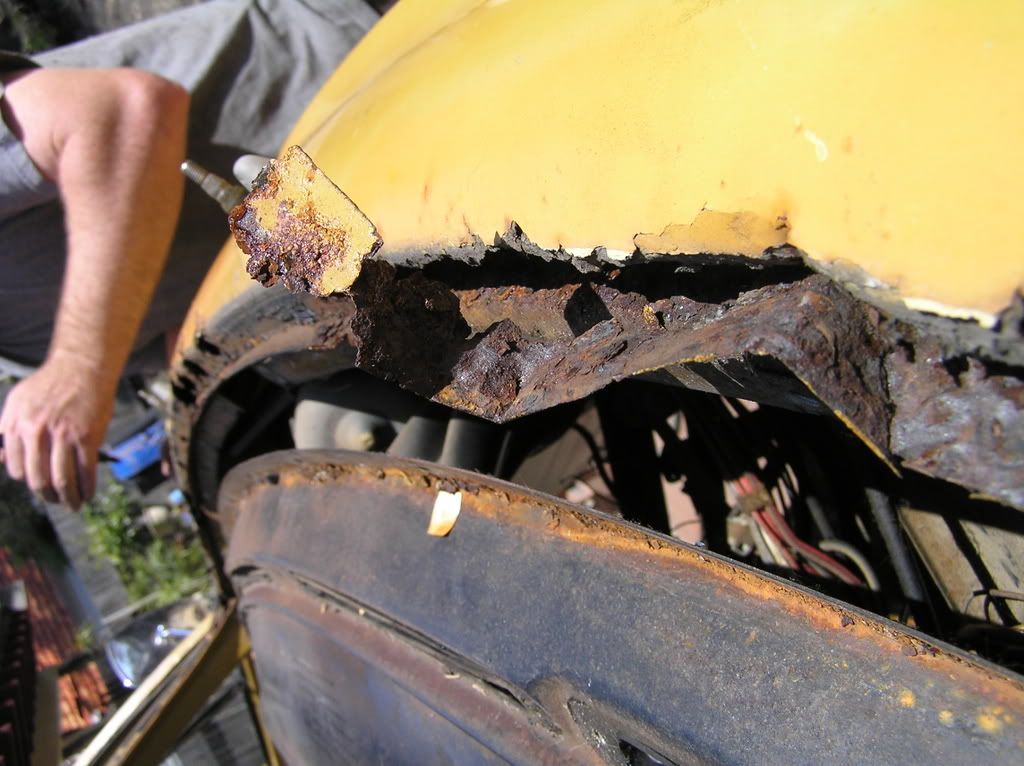 We even the kids got involved again…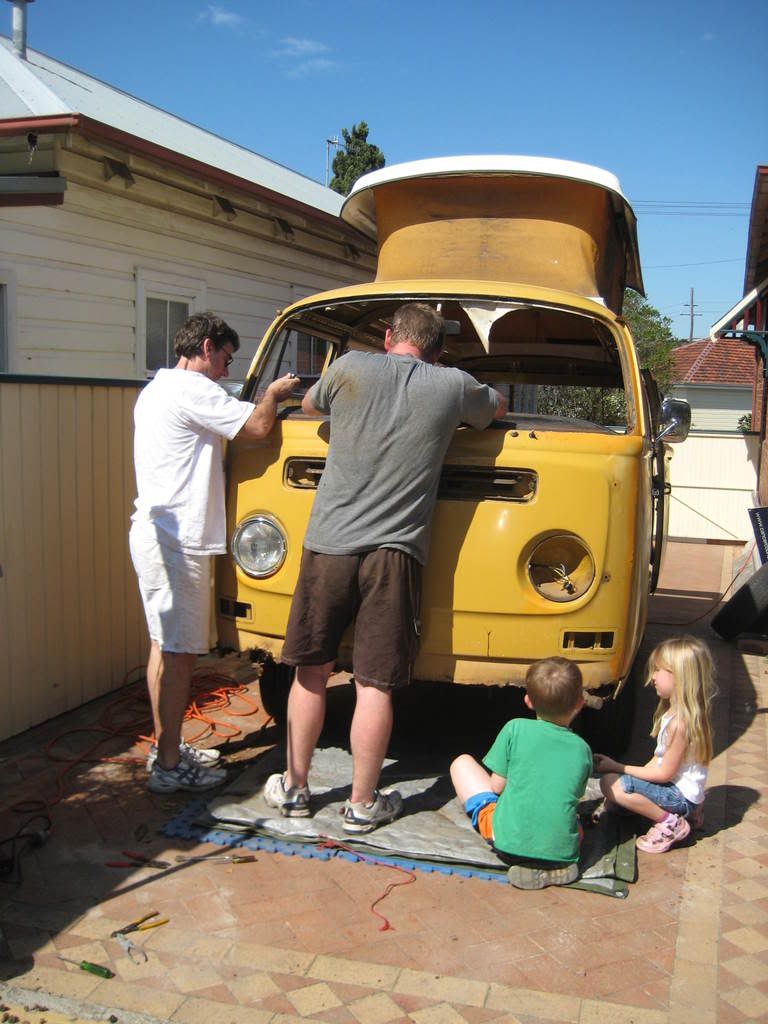 Dash out and all the wiring went into a plastic box.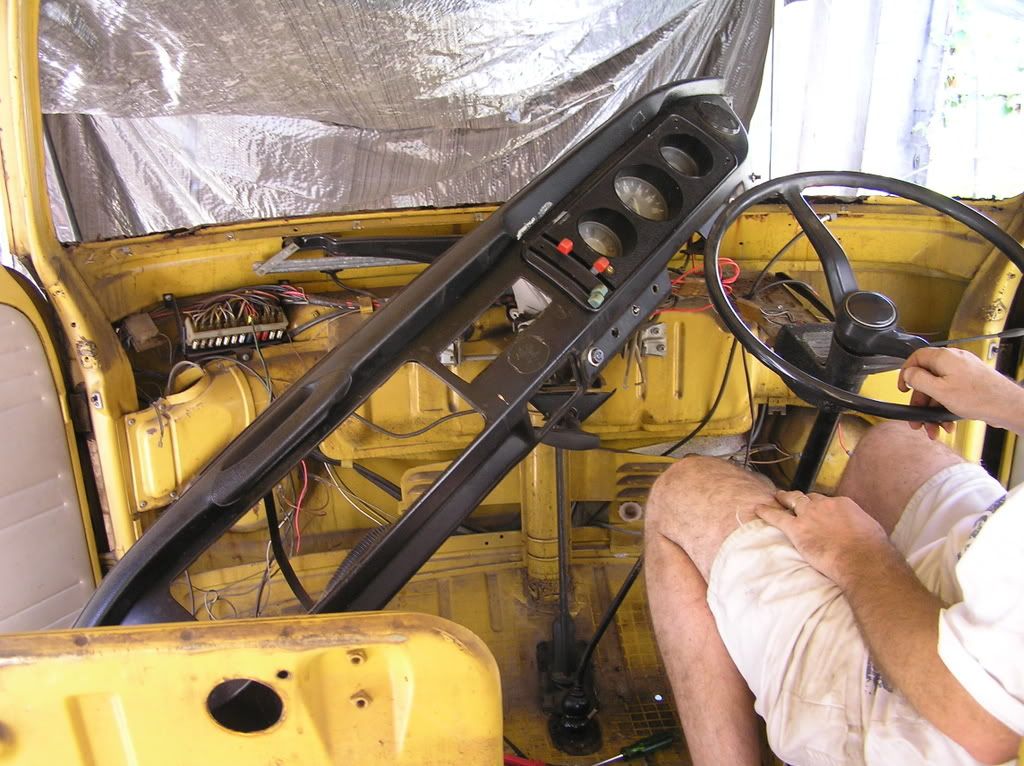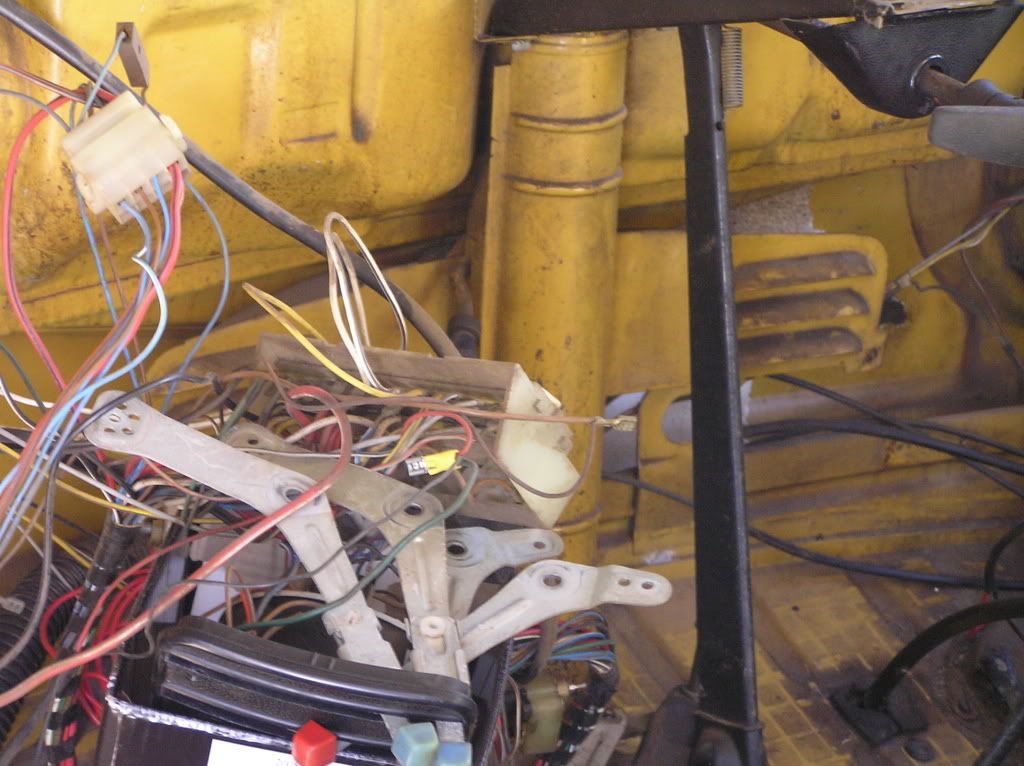 After looking a little closer with a screw driver at the bubbles of rust above the air vent intake, this was not surface rust as first thought.
There was only one solution for this……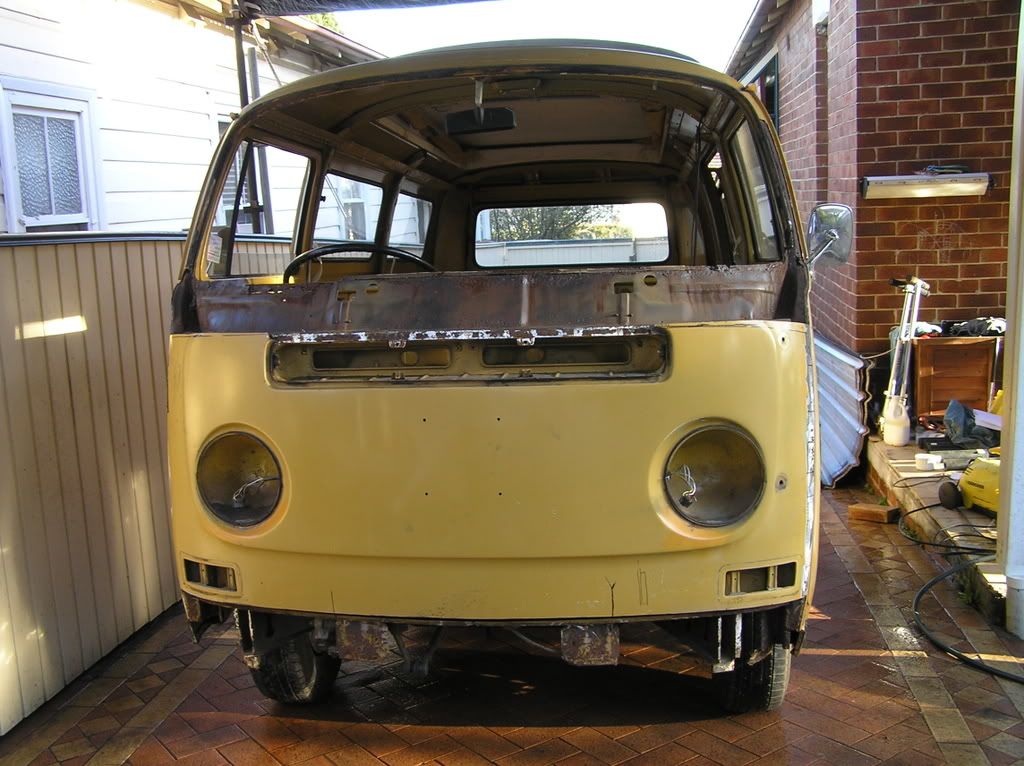 Did a bit of clean up with the gurney inside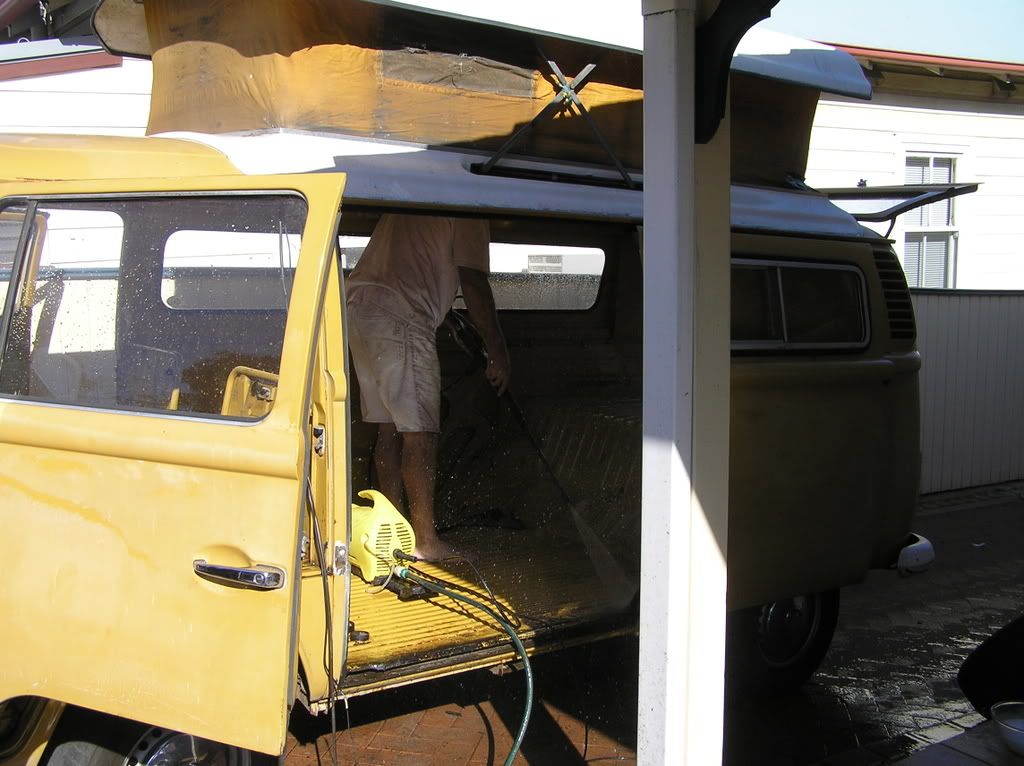 So here is her home under the stars, well the makeshift tarp "garage"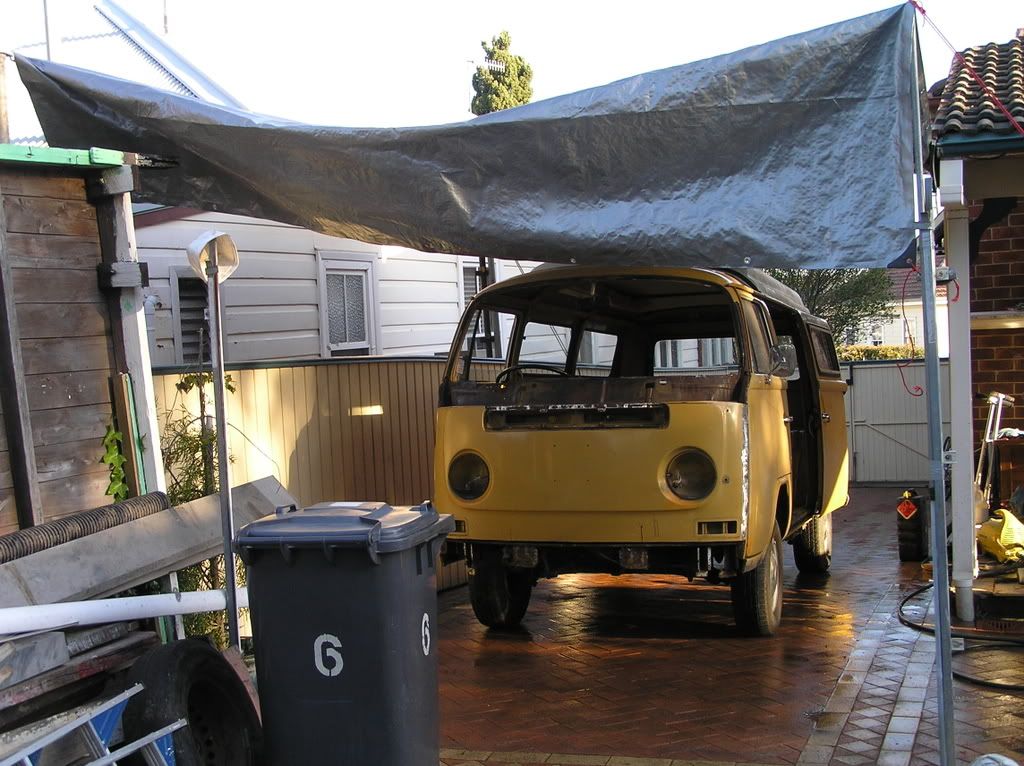 We also made another discovery today – seems like the KOH had previously been in an accident being hit in the sliding door, that's why we had trouble closing it.
We're not discouraged by any of findings as we would rather get all the rust repaired so the old girl can be around for many more years to come doing her bit for the Cancer Council.
We've had a huge breakthrough this week with one very generous offering from a Kombi Club member. Komuter / Peter has donated $500 to the Kombi of Hope. As we've told him many times – thank you, thank you, thank you. Words can't express how much this means to us all.
Perry at Penfolds Automotive is on board as a sponsor too, so the project has been given a major kick-start. With their financial backing, our willingness to have a go and the help and advice from Kombi Club, our bus is definitely a few steps nearer to being a reality.
Plus, there will some Kombi of Hope t-shirt wearing Kombi Club members around soon.