31st August 2008
Well the work started today!!!!
We got off to an early start, the motor was first up. It got a tune up. Ian (Verity's husband) went out and bought the leads, spark plugs, airfilter and hoses. Nathan (Megan's husband) and Ian got stuck into it.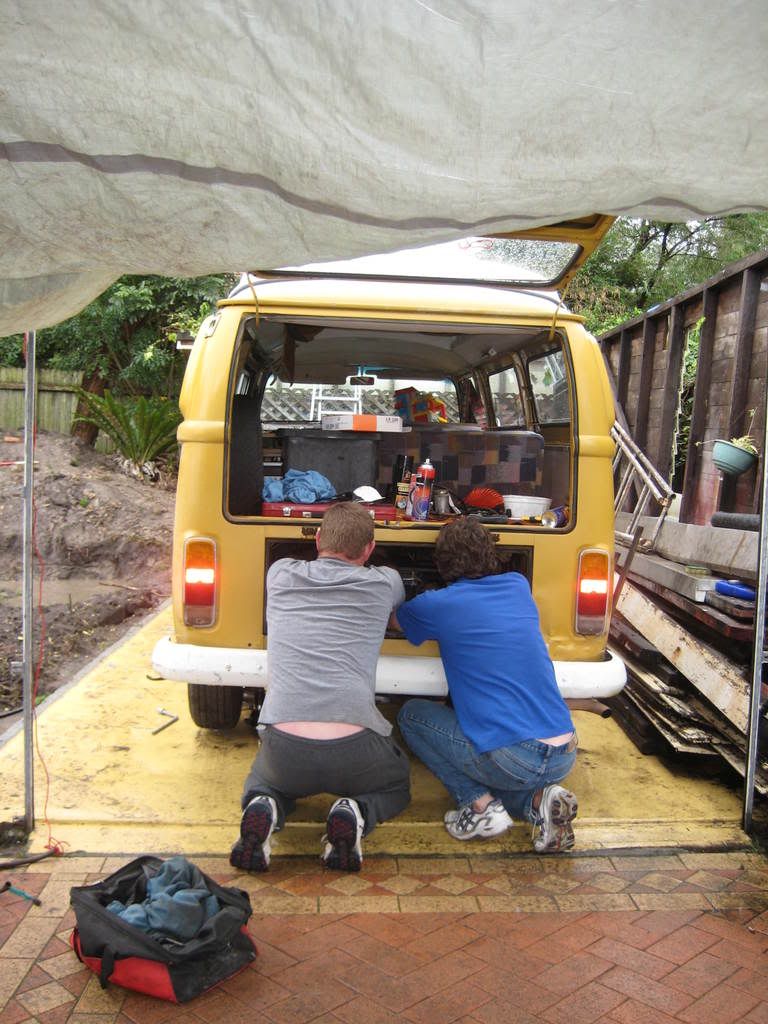 One of the rear brakes were sticking, so we decided that we may need to have a closer look. After a good clean (it was caked with brake dust and oil) it became obvious that the rear wheel cylinders needed replacing along with the pads and I think we will assume that the other side will need the same.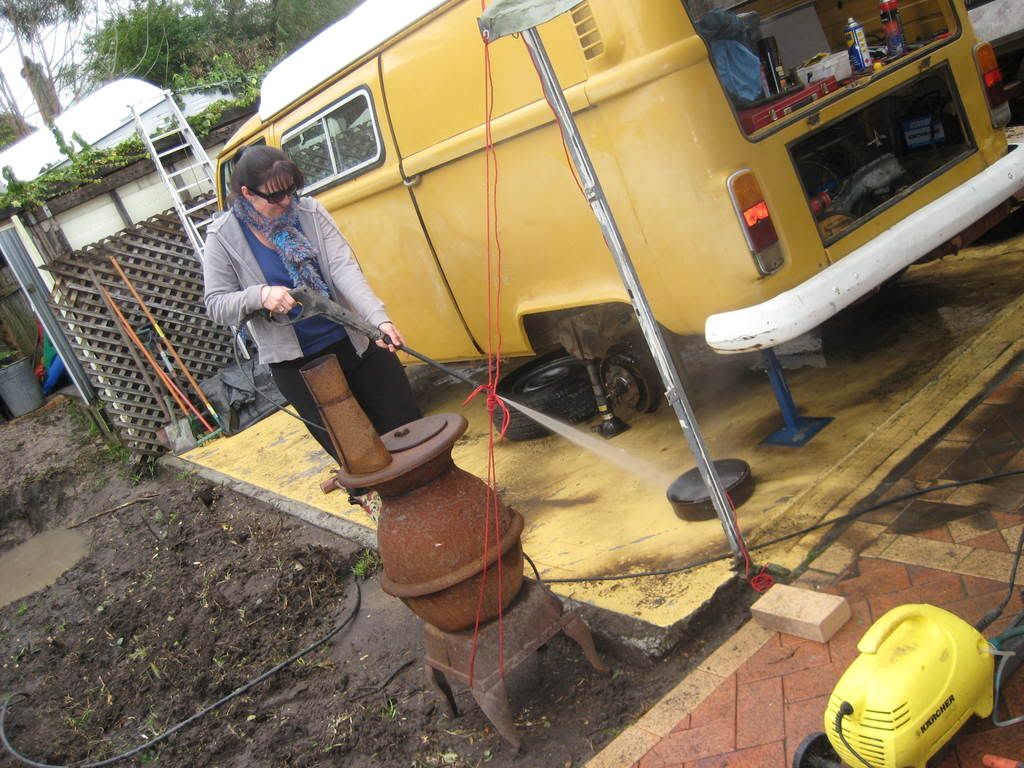 Then it was time to start stripping everything out of her. We were a bit scared as to what we were going to find after reading everybody else's horror stories.
So out came the original stove and fridge and beautiful chipboard cupboard that had seen better days.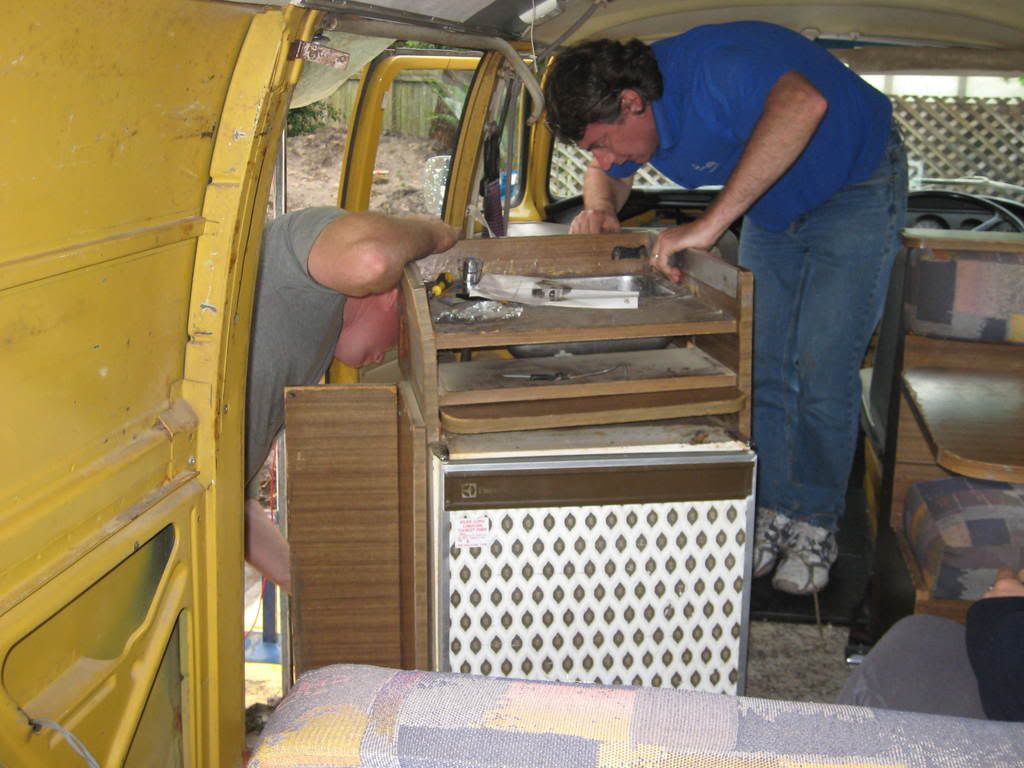 Then came out the rear facing seat and the rock and roll bed.
It was now time to rip up the lino and hope that we wouldn't be able to see the driveway staring back at us.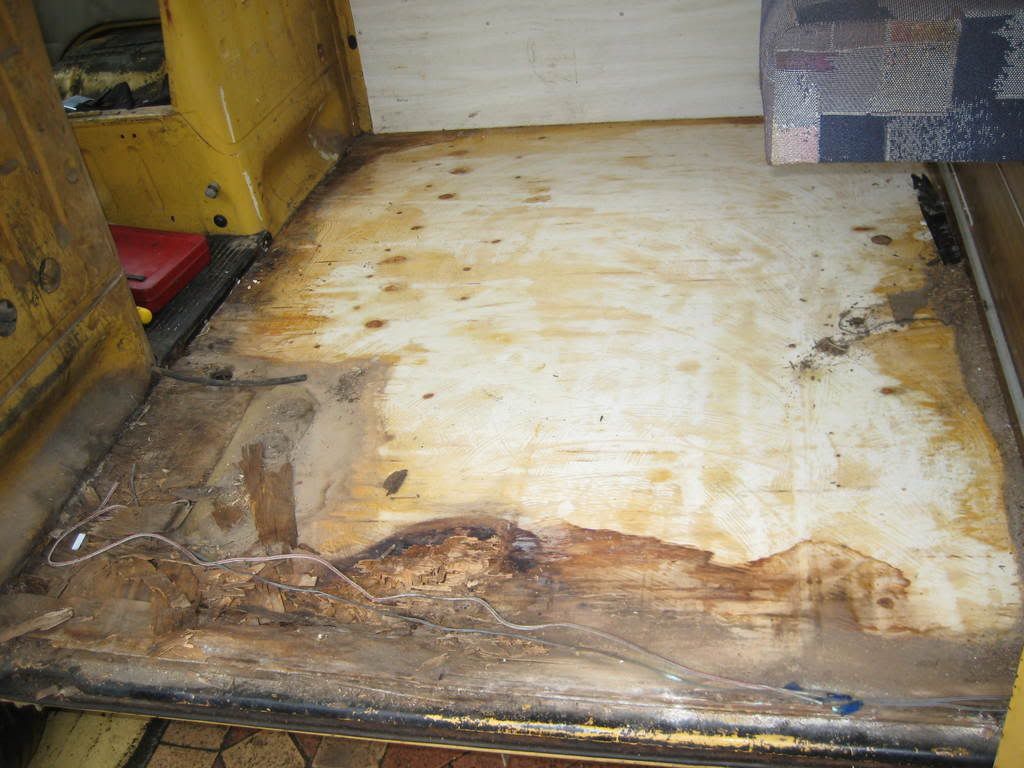 Woohoo no driveway to be seen through the floor which means no rust in the floor pans. Hooorayyy what a massive relief.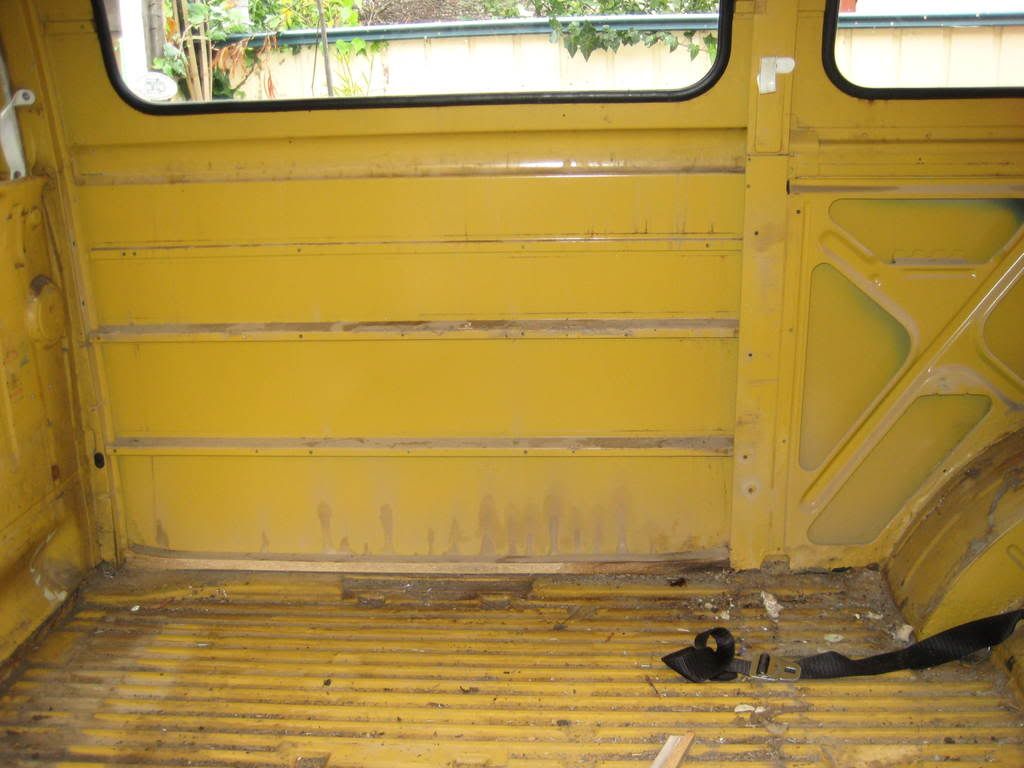 The only rust to be found inside was under the front seat which is only surface rust.
The headlining came out.
So just today we went from this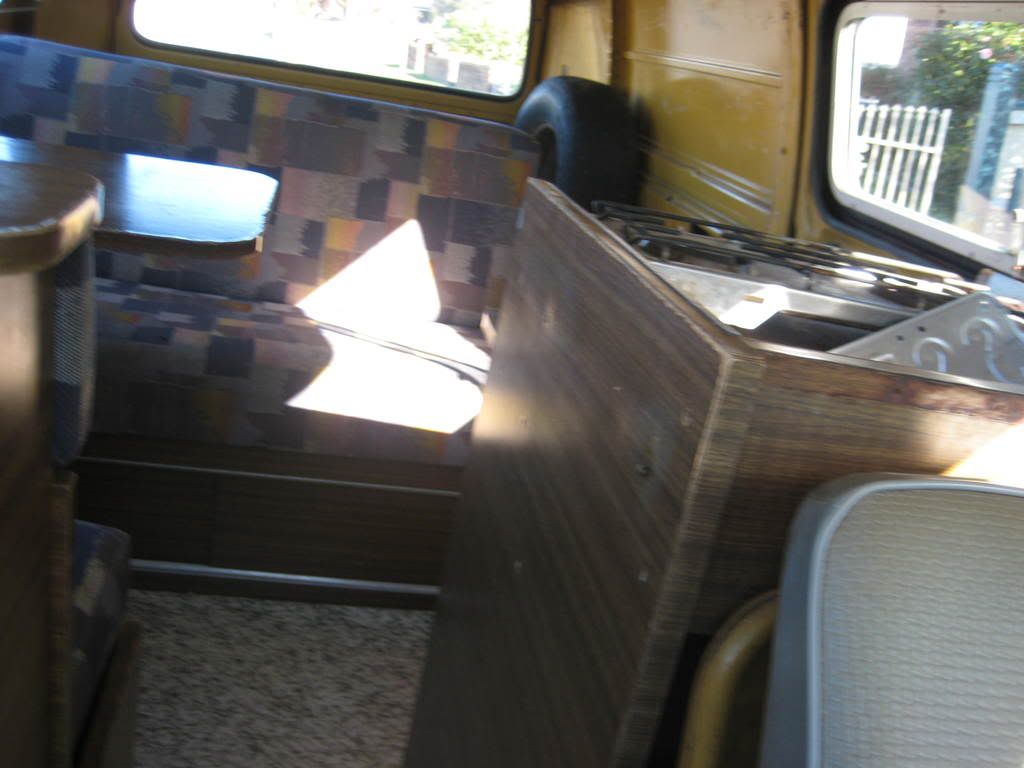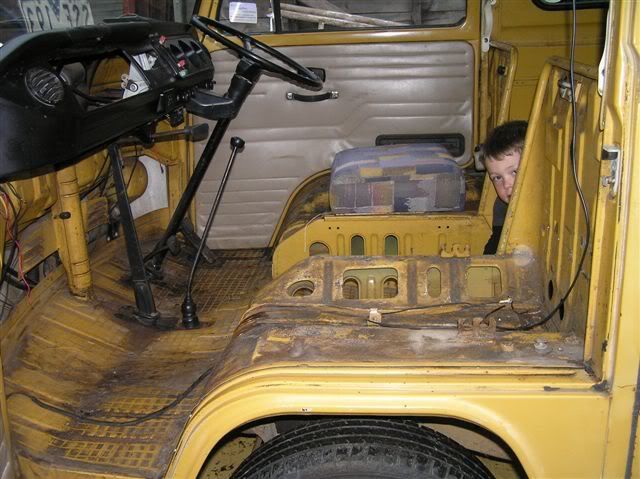 We even got the kids working!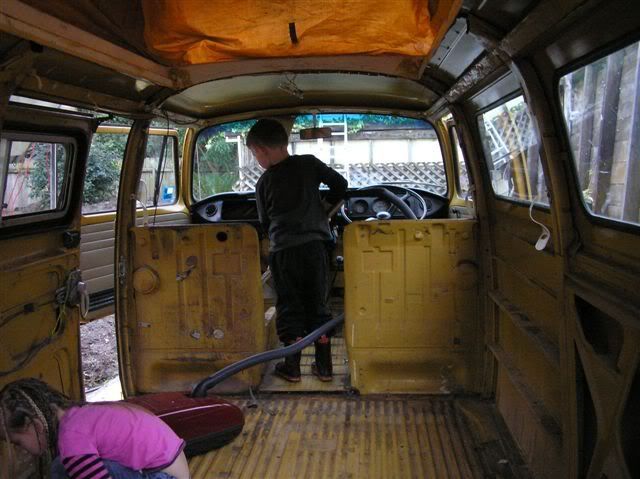 So had a really productive day on the Kombi of Hope. Not many surprises which was great. The tally so far of things Verity has lost to the kombi resto are:
* An oven mit (Ian used it to check for a good spark prior to kicking her over)
* A few knives
* Her drive way
* Garden shed
* And even at one stage her sink even got used to clean out parts of the motor
* And as you can see her backyard has seen better days after Ian and Nathan had fun in a digger a few weekends ago.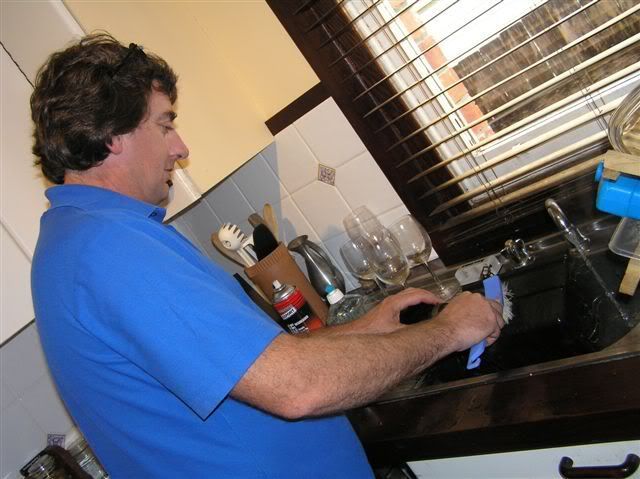 So that's day one I am sure that it will be the start of many days to come on the Kombi of Hope.